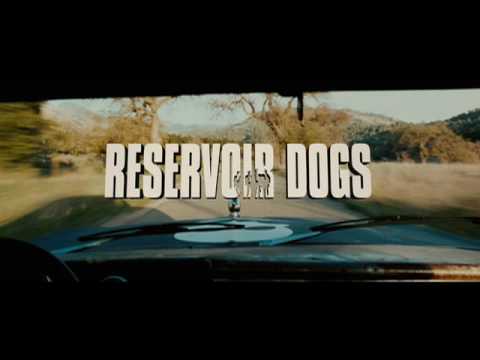 Classic cars, fast cars, great story line, beautiful women, and an AMAZING soundtrack are just a few of the reasons you should watch Quentin Tarantino's "Death Proof." This action packed movie is one of my favorites of Tarantino's brilliant collection.
Death Proof is a movie full of classic cars that reference other cars in films. The first scene that introduces a need for speed is the '71 Chevy Nova featuring a duck ornament (that has significance to another classic film) on the hood which is also used on one of the Charger's seen later in the film.
Another great classic is the '69 Dodge Charger that looks just like the Charger involved in a classic car chase with the other aforementioned classic film named, "Bullitt" (will be doing a review soon).
A car named, "Lil' P*%#y Wagon" shares a paintjob with two vehicles from Tarantino's "Kill Bill." One is obviously similar of the former title mentioned and the other is of "The Brides" Kawasaki motorcycle. This '72 Ford Mustang has similarities to the original "Gone in 60 seconds".
…and once you've seen this gas pumping, heart jumping thriller the MOST AMAZING car featured is the 1970 Dodge Challenger. The Challenger was created in the '60s and launched in the '70s making it one of the coolest cars in movie history featured in the classic road movie, "Vanishing Point" (another MUST SEE).
Now I may not know how to build a car, but I sure love appreciating them at any chance I get even if it's just in the movies. Check out the trailer below to "Death Proof" and if the trailer doesn't do it for you, take my word for it.
WARNING: The movie "Death Proof" is not for those with a weak stomach, the talkative - "I need to ask a bunch of questions" type and in my opinion, anyone under the age of 16.
Check it out and let me know what you think.