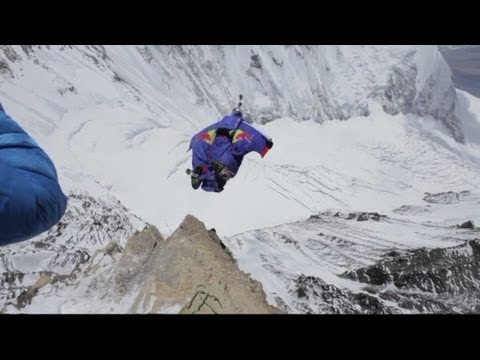 A Russian daredevil jumped off Mount Everest, breaking the record for the world's highest base jump at an altitude off 23,688 feet.
The 48-year-old was in freefall for a minute at speeds of
125 miles per hour, capturing the whole thing on a helmet cam.
This came after he spent four days trekking from base camp to the jump spot—and a full two years prepping for the feat.