Let's go down memory lane! This feature on my page takes me on a roller coaster ride remembering the appearances over the years, the shout outs and I might even throw in some private collection home videos clips every so often...No, not any of those Lol.
Why don't we start it off with a clip of the Lady Mogul and Supermodel Ms.Tyra Banks on her hit talk show "The Tyra Banks Show" hanging out with American Idol Clay Aiken when she was asked about her "celebrity crush" to my surprise she tells clueless Clay "Al B. Sure!!!" As "Wrecks-N-Effect" said "I guess he didn't believe a thing about the New Jack Swing!" I am honored and very flattered to know that Ms. Banks was down with the "In Effect Mode" movement...I need to get the new CD "Honey I'm Home" done ASAP...so that Tyra and her new Bo can put it to good use...Hey Tyra, I'm always watching on the monitor for the control room. Thank you for using you vehicle of television to care about your folks and uplifting their minds...ABS!
Watch Video
...and here's Kanye West's song "Drive Slow" which gives me a shout out in the first verse--thanks Kanye!
Check out your favorite Celebrities as they check in with our very own Al B. Sure! on Hot 92.3!

Music Legend "
George Benson
" and Hot 92.3"s Al B. Sure! Chop about Benson's One Night Only upcoming performance @ the Los Angeles Philharmonic (The Walt Disney Concert Hall) February 15, 2008 at 8 p.m. Mr. Benson to give a tribute to His American Idol "Nat King Cole" by Performing Cole's famed classics as well as some of His own fan favorites!!! Don't Miss this Historical night! For more Info on the Legendary George Benson visit
http://www.georgebenson.com/
and visit
http://www.laphil.com/
Click Here
Listen to Al B. Sure! & C-Dub aka Christopher Williams chop it up as heard on the air @ Hot 92.3! (Click-on-the-Pic)
Listen to the all time performer...Doug E. Fresh call into the Celeb Check One...Two...
(Click on Doug E's Pic)
Checkin' in with ABS is the homie...Bill Bellamy. Click on the picture to hear the interview.
Checkin' in on the HOTLINE - Andre 3000. Click on the picture or the interview.
On the HOTline - the Queen of R&B...Ms. Mary J Blige. Click on her picture to hear the interview.
Listen to the man...Mr. Jimmy Smits call into the Celeb Check One...Two...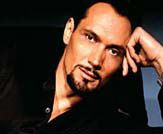 The lovely Constance Marie checked in with my Celeb Check One...Two....Check out the interview.
Checking in...Anthony Anderson COMING SOON!
Taking some time to chop it up with Al B...Todd Bridges.
My main man, king of A&R and fellow high school classmate...on the line Mr. Heavy D!
Sony Pictures Presents: "First Sunday" Written & Directed by David E Talbert. Listen to Al B! & good friend David share the inside of making "First Sunday" with Ice Cube, Tracy Morgan & Katt Williams. In Theaters NOW!